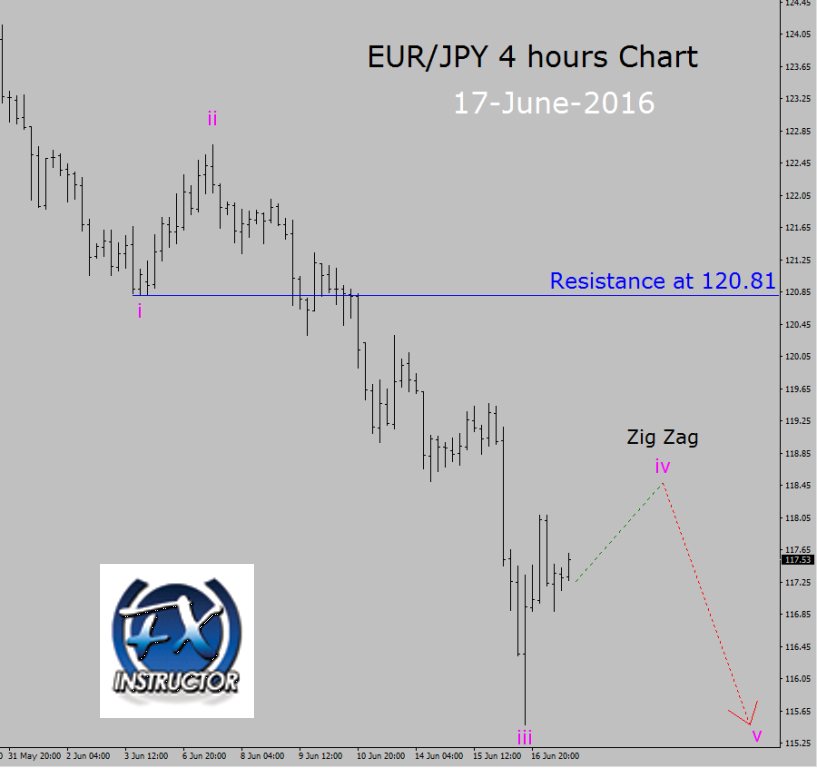 Trend is bearish in four hours chart. Critical resistance is present at 120.81 price level. The price of EUR/JPY currency pair has moved up and it looks like we are getting a bullish Zig Zag Corrective Elliott wave pattern at Wave iv location.
The trend is still down and it is a good idea to look for a sell trade and join the down trend.
However; if market close a bullish candlestick above 120.81 resistance area then bearish trend will end. In such case, I will stop myself from trading and re-analyze the price chart of EUR/JPY currency pair.