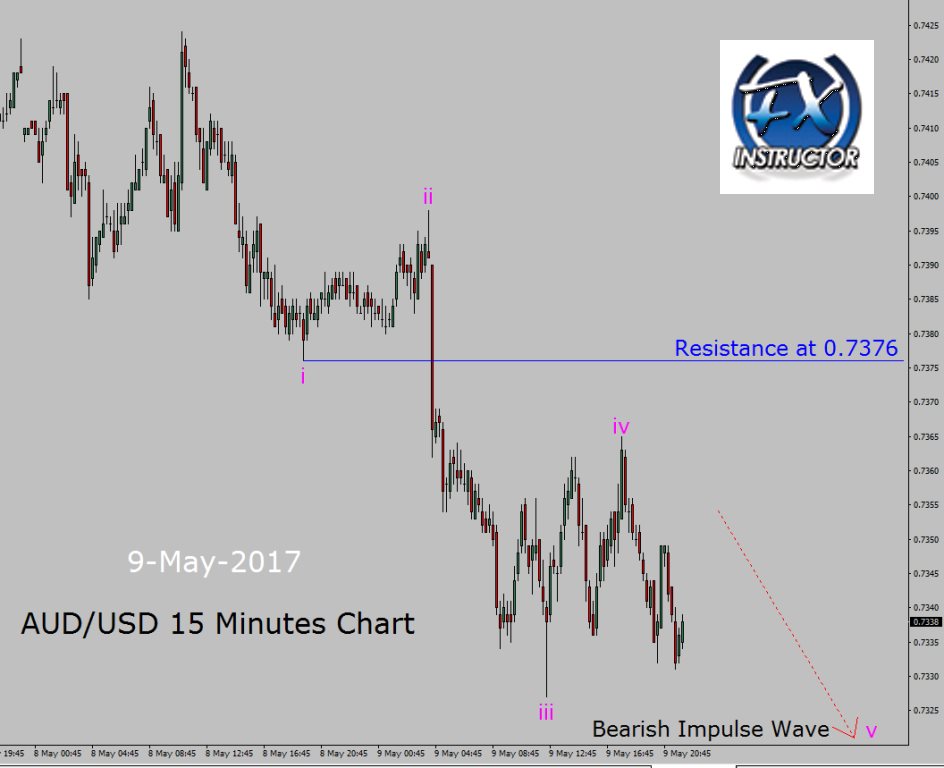 Trend is bearish in AUD/USD currency pair, 15 minutes time frame. The market is going down on a short term basis to complete bearish impulse Elliott wave pattern and traders should look for a short trade. So, all those Forex traders who have followed my Elliott analysis have made the right decision as the price has descended Strong key resistance level is present at 0.7376 price level.
In my judgment, price action in AUD/USD is now going to move sideways to print a bullish corrective Elliott wave iv leg, in next coming hours.
Currently; Wave iv pattern looks incomplete. So, wait for the market to first complete the sideways wave iv pattern and then look for a possible sell trade to join down trend. However; if the price of AUD/USD currency pair breaks above 0.7376 critical resistance level then down trend is going to end. In such situation, I would avoid trading AUD/USD currency pair and just keep re-analyzing the price movement.