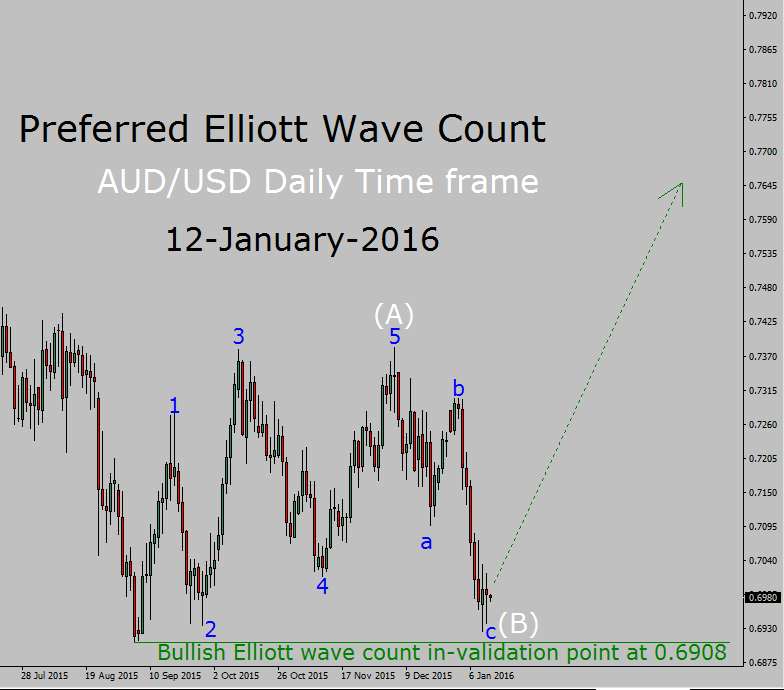 Trend is up in AUD/USD currency pair, daily time frame. As I have suggested past week during my daily Live trading room session, market is moving sideways and play the trading range. So, all those Forex traders who have followed the analysis have made the right decision as the price has moved sideways. In my judgement, price has printed Elliott Wave a, b and c corrective Zig Zag pattern and strong key support level is present at 0.6908 price level.
Be sure to check out daily Forex market updates via Live Trading Room. In my judgment, market action is now in the process to start the bullish leg towards 0.7645 price level in next coming trading days.
Current price action offers a possible buy trading chance to join an upcoming bullish leg. However; if price of AUD/USD currency pair falls below 0.6908 support level then I might like to stay out of the market and re-examine the daily price chart of AUD/USD currency pair.